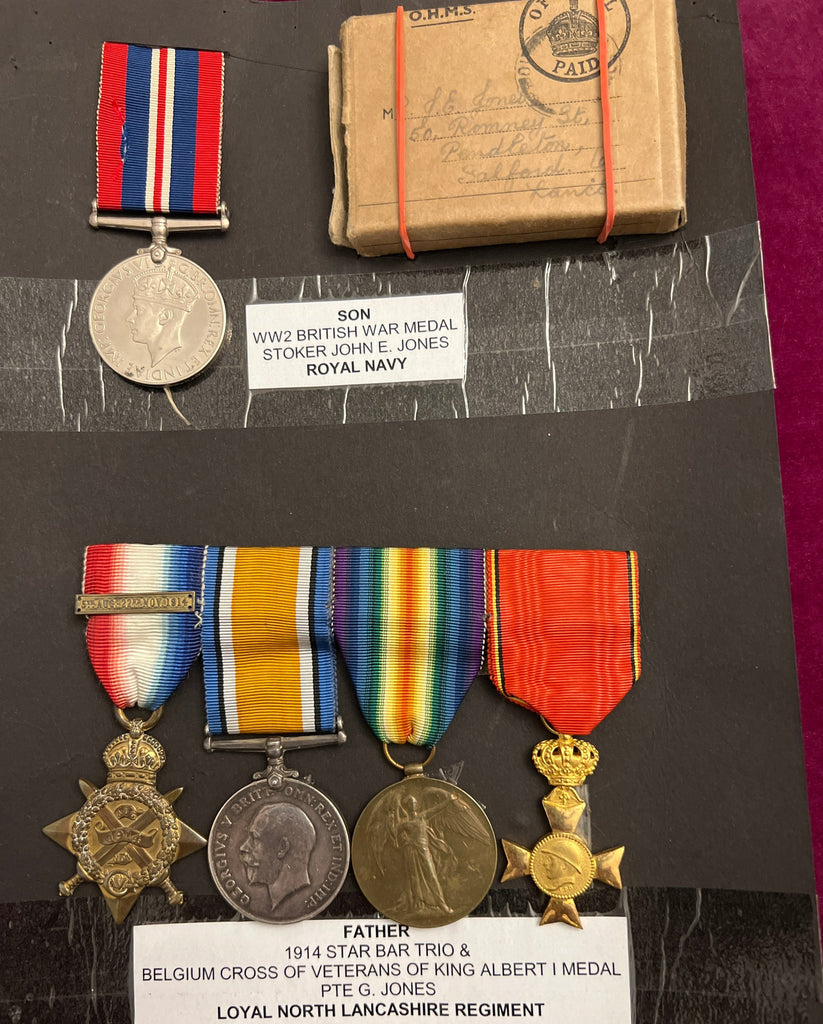 Britain
Father & son medal groups: 1914 Star trio with Belgium Cross of Veterans of King Albert I plus ID card to Pte. G. Jones (father), Loyal North Lancashire Regt. & British War Medal to Stoker John E. Jones (son), Royal Navy
---
Father & son medal groups.

1914 Star trio with Belgium Cross of Veterans of King Albert I plus ID card dated 1965 to 2452 Pte. George Jones (father), Loyal North Lancashire Regt. Joined the army in 1912, mobilised and posted 1 Battalion on 11th September 1914. Joining the battalion in France, George was wounded on 12th October 1914 near Ypres. George was posted to a field hospital for 42 days and then sent home. 
His son joined the Navy in WW2 as a Stocker.
With original paperwork & history.
---
More from this collection