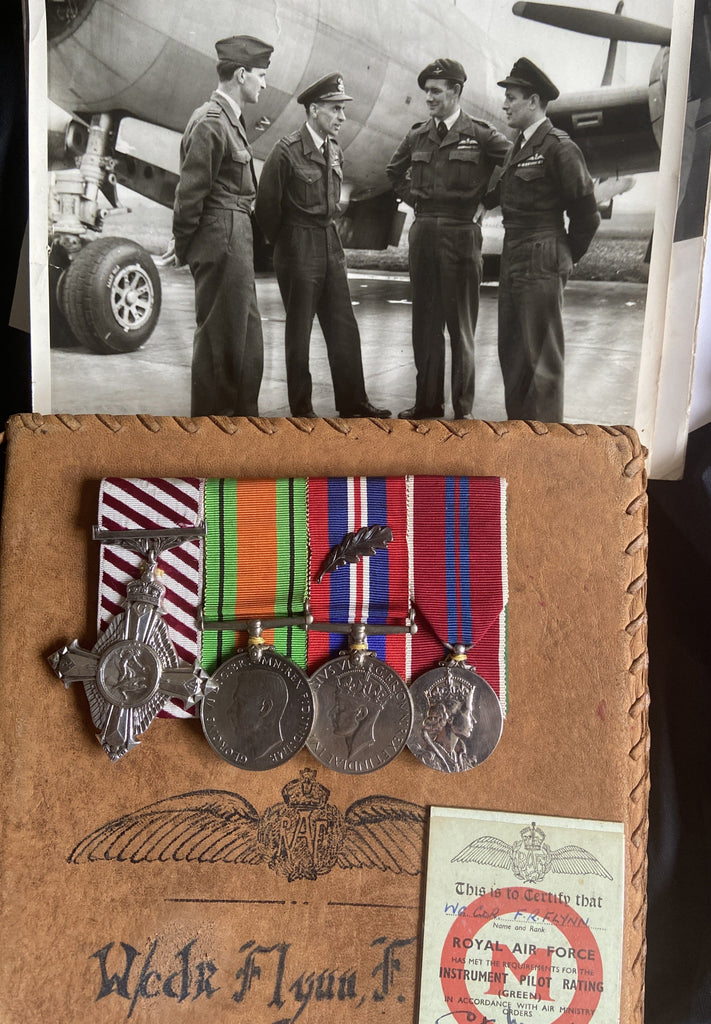 Britain
Group of 4 to Squadron Leader Fredrick Ronald Flynn, RAF. Chief Flying Instructor at No.4 Air School, flew on the Royal Flight (1953 Coronation), King's Commendation, LG 1/1/1945, Air Force Cross 2/1/1950, photos, officer's promotion document & 4 logbooks
---
Air Force Cross group to Squadron Leader Fredrick Ronald Flynn, RAF.

Chief Flying Instructor at No.4 Air Scool during the early part of the war, he instructed many pupils including Polish students.
After the war, he flew a Boeing B-29 Washington on the Royal Flight at the 1953 Coronation.
He was awarded the King's Commendation, London Gazette 1/1/1945, Air Force Cross 2/1/1950.
Includes a large number of original photographs with his original officer's promotion document & four logbooks. A good lot.
---
More from this collection