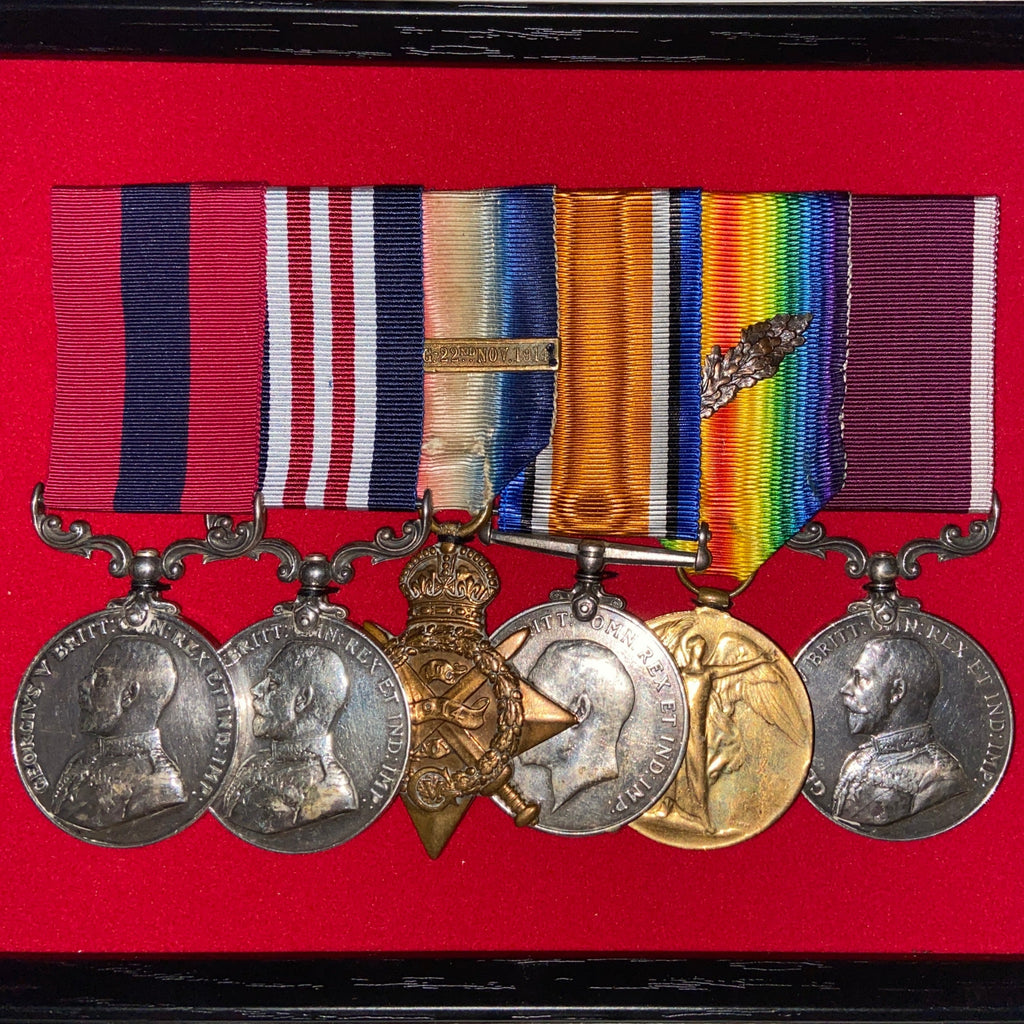 Britain
Group of 6 to 12409 Quater-Master Sergeant Frederick George Burgess, 115 Heavy Battery, Royal Garrison Artillery. MiD 1915, MM 1916, DCM 1916 for saving the life of an officer during a heavy bombardment, includes full history, see description
---
Group of 6 to 12409 Quater-Master Sergeant Frederick George Burgess, 115 Heavy Battery, Royal Garrison Artillery. 
MiD - London Gazette 22nd June 1915 (France)
Army Long Service & Good Conduct Medal (GV) - A.O. 99. 1st April 1914
Military Medal - London Gazette 11th October 1916 (Somme)
Distinguished Conduct Medal - London Gazette 14th November 1916, Montauban, France. For conspicuous gallantry, during heavy bombardment, two officers of another unit were wounded and Sergeant Burgess ran out and picked up one and carried him 200 yards to a trench. He was under heavy shell fire the whole time.
Scarce group, with original paperwork
---
More from this collection