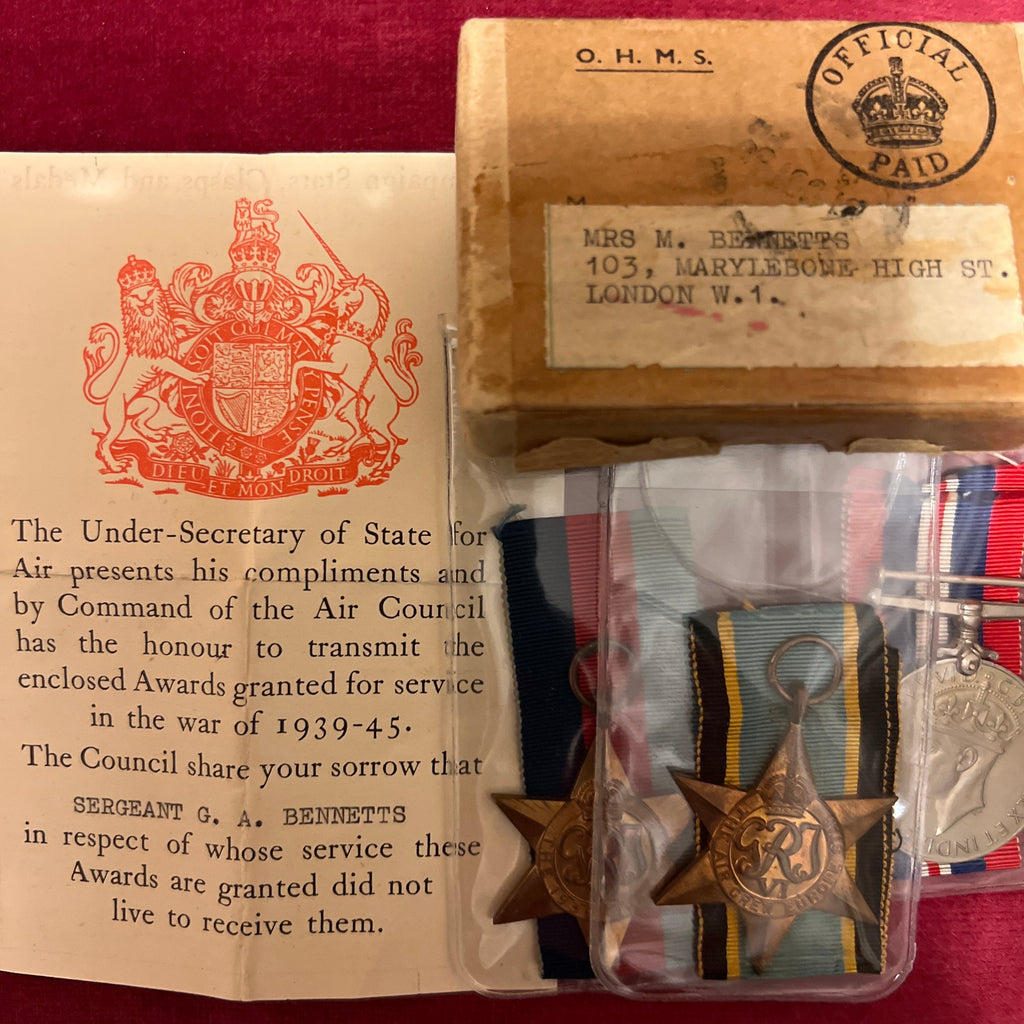 Britain
Sergeant Geoffrey Andrew Bennetts, Wireless Operator and Air Gunner in 99 Squadron, RAF. He was lost during a bombing mission on Berlin on May 9th, 1941. Bennetts was last heard calling for help at 5:20 am, posthumously MiD, LG: January 1942, see history
---
Group of 3 to 759219 Sergeant Geoffrey Andrew Bennetts, a Wireless Operator and Air Gunner in 99 Squadron, RAF.
On May 9th, 1941, he was on a Vickers Wellington bomber W5400 during a bombing mission over Berlin.
The aircraft was lost and Sergeant Bennetts was declared missing after he was last heard calling for help at 5:20 in the morning.
He was posthumously mentioned in Despatches in the London Gazette in January 1942.
---
More from this collection