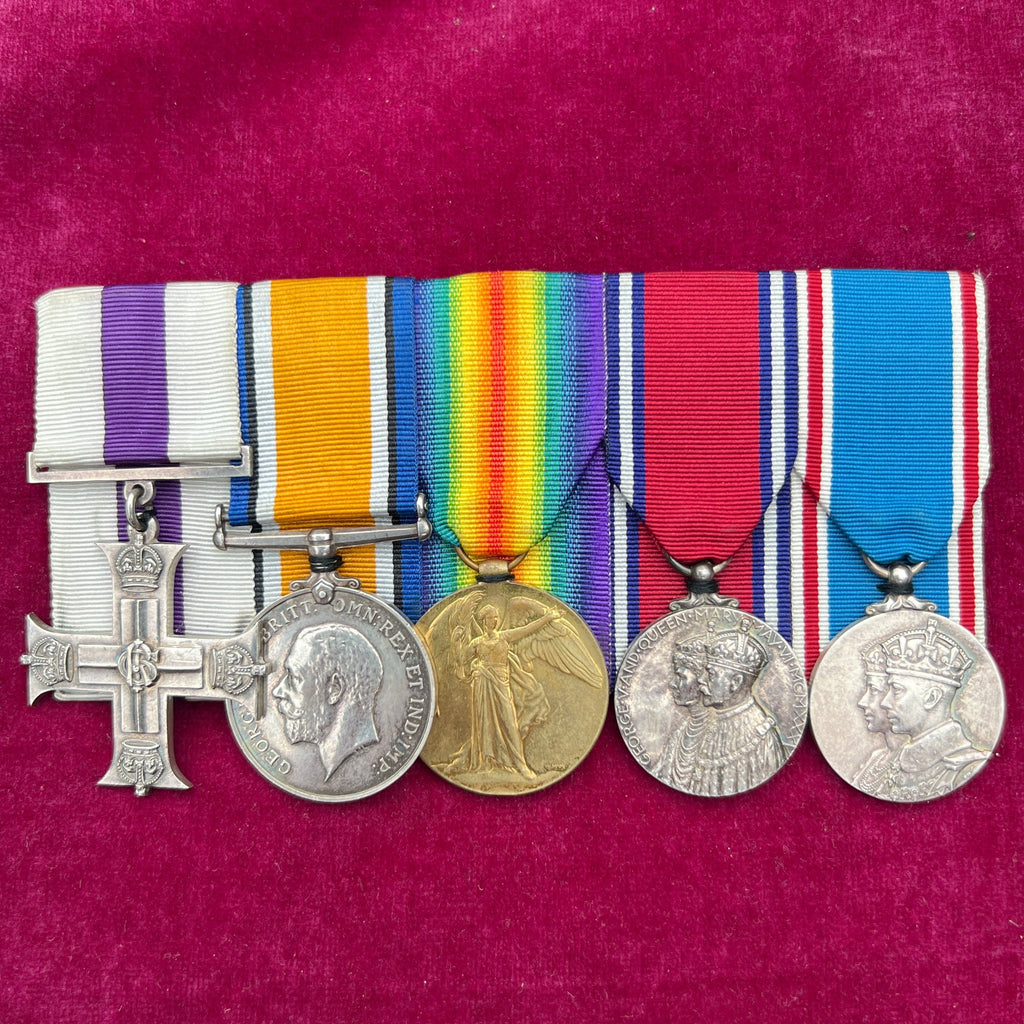 Britain
Sir Samuel Harrison Yardley Oulsnam, 124 Heavy Artillery, 42 Brigade, Royal Garrison Artillery, born 1898, Military Cross 1919, Indian Civil Service, C.I.E., C.S.I. Secretary to Government of India Health, knighted 1948, died 1972, see description
---
A fine group of 5 to Sir Samuel Harrison Yardley Oulsnam, 124 Heavy Artillery, 42 Brigade, Royal Garrison Artillery, 5th Army.
Born 17th January 1898.
Saint Johns College Cambridge B.A. 
Awarded Military Cross 3rd June 1919.
Relinquishes commission 1st April 1920.
Joined the Indian Civil Service 11th June 1937.
C.I.E. 13th June 1946.
C.S.I. Secretary to the Government of India Health.
Knighted 14th August 1948.
Retired 1947.
Died 2nd April 1972.
---
More from this collection