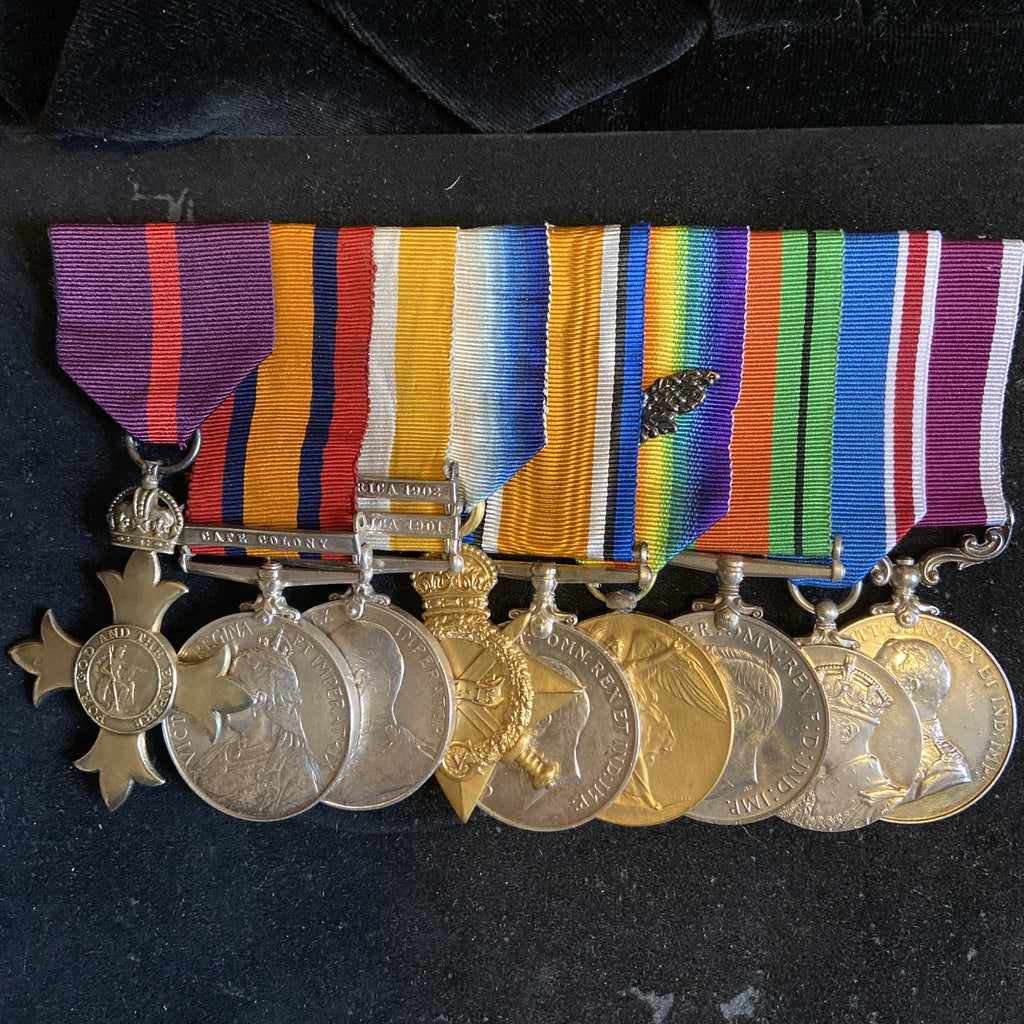 Britain
A fine group to Major William Howard, Army Ordnance Corps (Boer War), Commissary of Ordnance (Tientsin, China), Mediterranean Expeditionary Force (Egypt), MiD: 1916, 1918 & 1919, awarded OBE in 1919, O.E.O 2nd class 1928 & 1st class 1933, see description
---
A fine group of 9 to Major William Howard.

Army Ordnance Corps in the Boer War, he served in Cape Colony, then in 1909 was promoted to Sergeant, then Quartermaster.
Then served in China, Tientsin, Commissary of Ordnance.
Then at the outbreak of WW1, he was sent to join the Mediterranean Expeditionary Force in Egypt, 1915.
MiD: Egypt 1916, MiD: 14 June 1918, MiD: Egypt June 1919.
Awarded O.B.E. 12 December 1919.
After WW1 in 1928 he was made O.E.O. 2nd class, and on 28 February 1933, he was made O.E.O. 1st class.
He then retired after 33 years in the army, from Private to Major.
Good history with this group.
---
More from this collection