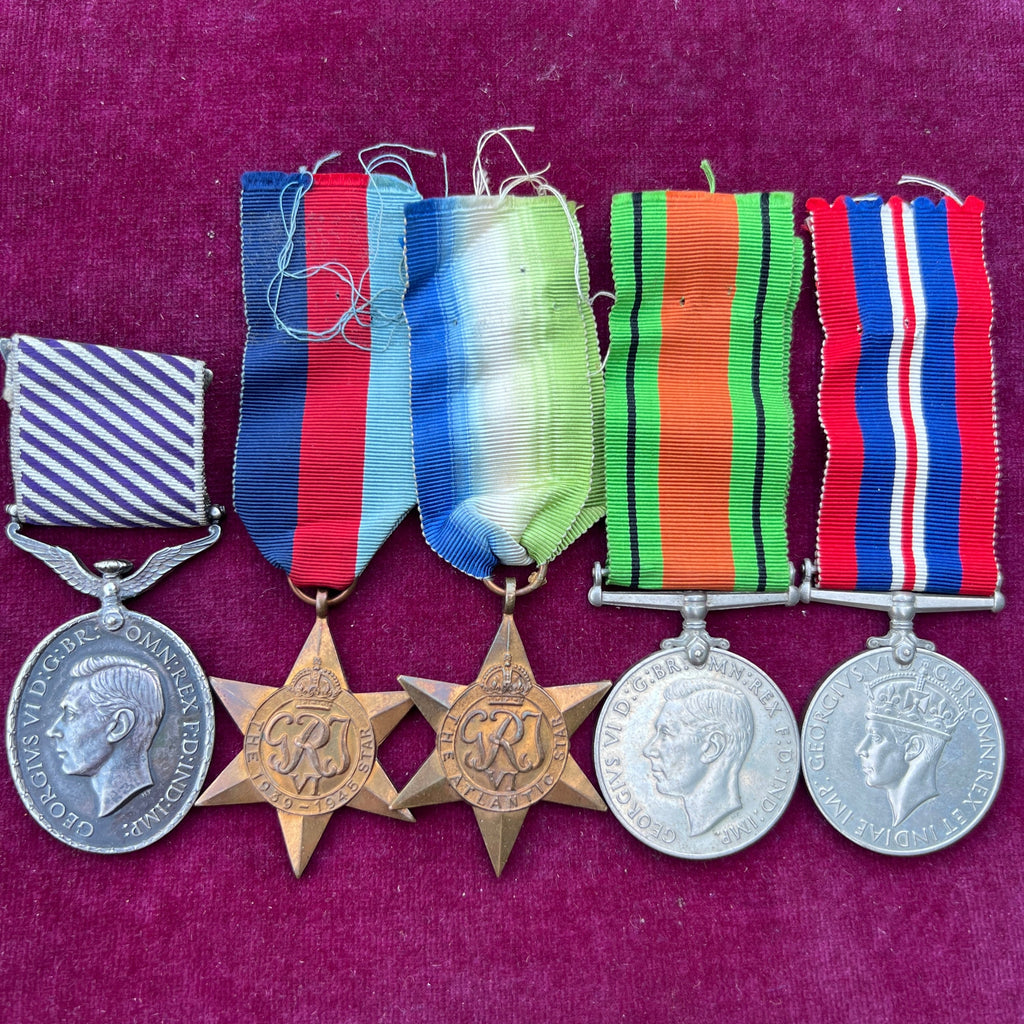 Britain
DFM group to a complete fantasist Edmund Cawthorn: claims to have sunk a U-boat with his crew & sent home the U-boat Commander's cap badge. Also claims to have the goldfish club badge. In reality, he was a Leading Aircraft, class 2. See description
---
Amazing Distinguished Flying Medal group to a complete fantasist Edmund Cawthorn, from Taylor Street, Batley. 
claims to have sunk a U-boat with his crew & sent home the U-boat Commander's cap badge. Also claims to have the goldfish club badge, see the story in the local paper. 
In reality, he was a Leading Aircraft, class 2. 
Also included is a fake report of the action & copy of news reports at the time.
He also seems to have got away with his story. After the war he tried to become a Liberal candidate in 1961 in Batley, Soot Hill ward.
An interesting story. The sad part is the Distinguished Flying Medal has been re-named by him.
---
More from this collection