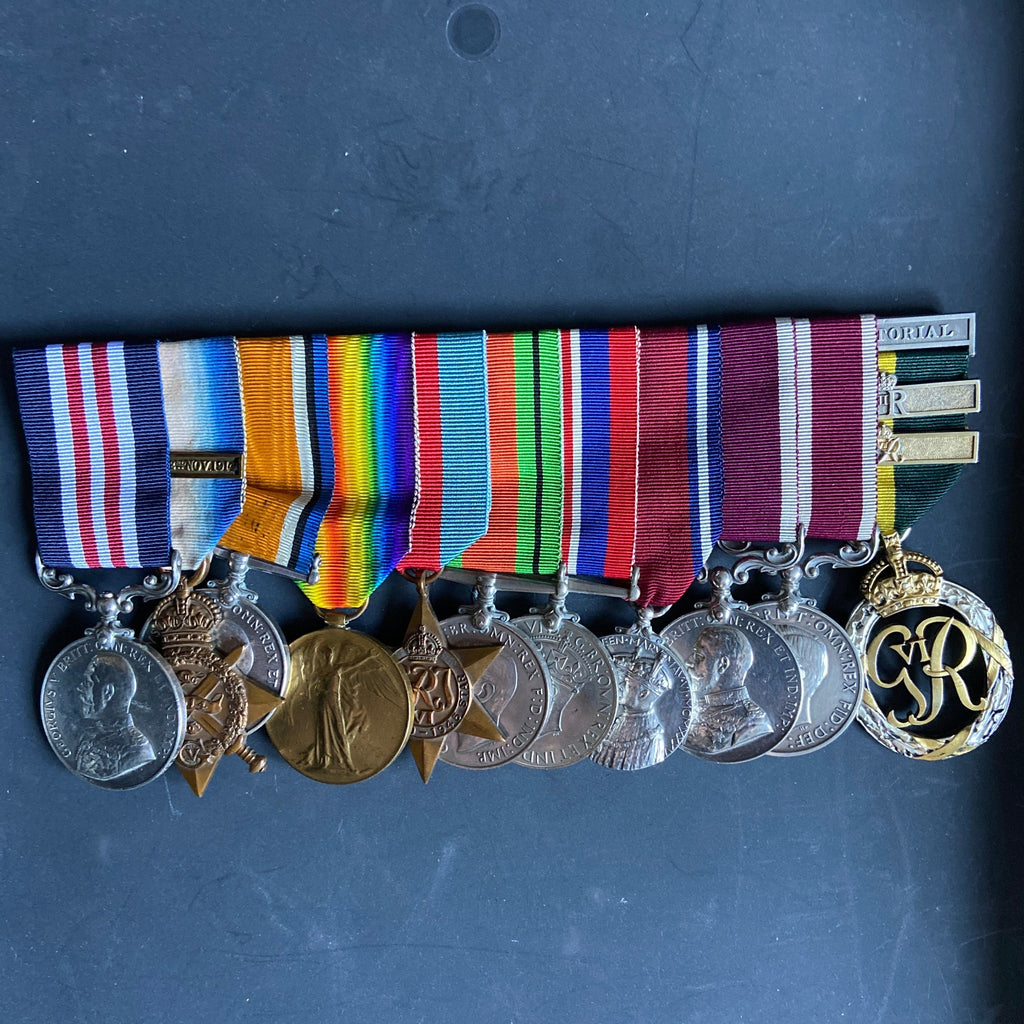 Britain
Group of 11 to Sergeant, later Major, Francis F. West, Royal Engineers, later Royal Signals. Served France with the 2 Division, MM probably for actions on Ancre & Transley Ridges (Somme), all medals confirmed, see description, a scarce group with history
---
Group of 11 to Sergeant, later Major, Francis F. West, Royal Engineers, later Royal Signals.
Served France with the 2 Division.
Military Medal probably for actions on Ancre & Transley Ridges (Somme) 22/1/1917.
Long Service Good Conduct Medal 6/7/1927.
Meritorious Service Medal 16/3/1948.
Efficiency Decoration (2 bars) 16/3/1951.
All medals confirmed, a scarce group with history.
---
More from this collection