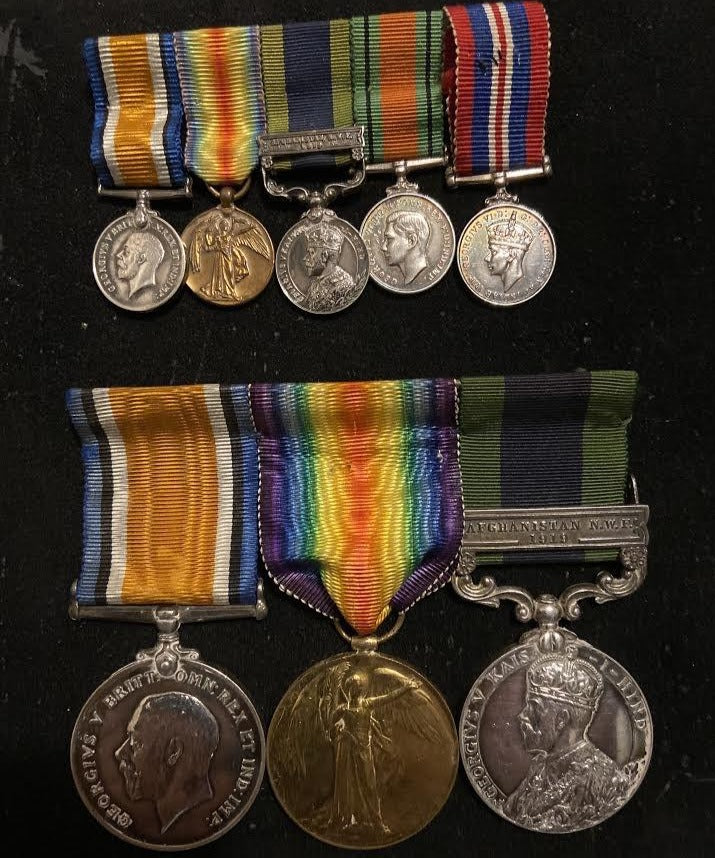 Britain
Group of 3 with miniatures to Reginald Frank Copus, 25 London Regt., London Cyclist Bn., Waziristan Campaign, A Company, H.A.C. & Royal Army Ordinance Corps (Lieut.). See history, some of his items are on display at the Imperial War Museum
---
Group of 3 with miniatures to Reginald Frank Copus.
Served in India with 25 London Regt., London Cyclist Bn. in WW1. Also served in the Waziristan Campaign in India.
WW2 served with A Company, H.A.C. and Royal Army Ordinance Corps (Lieutenant). See history, some of his items are on display at the Imperial War Museum.
---
More from this collection