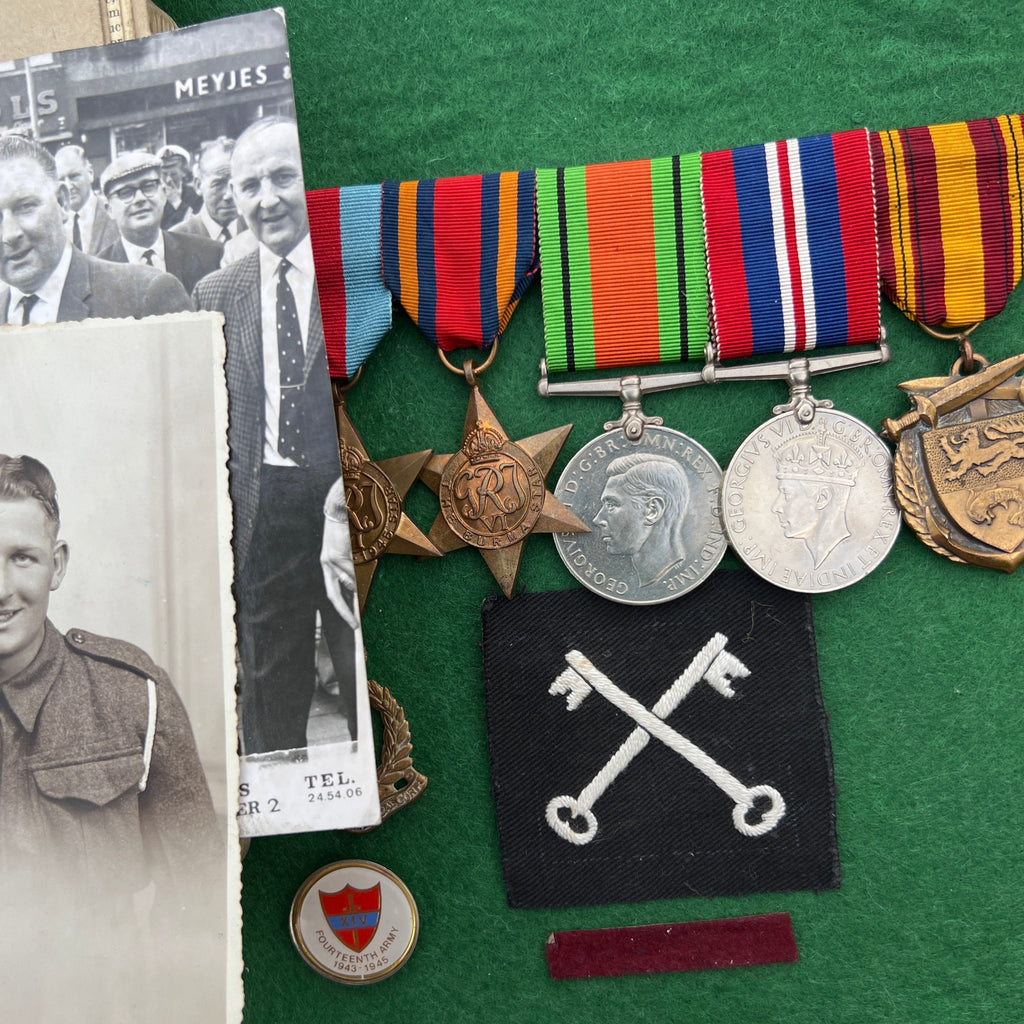 Britain
Group of 5 to 7360587 Corporal Harry Warwick, Royal Army Medical Corps. Joined 1/11/1939 as a Nursing Orderly, posted to Infantry Training Depot, France, evacuated from Dunkirk, served in India 1942, then Burma, 1944, as part of 14 Division. Full history
---
Group of 5 to 7360587 Corporal Harry Warwick, Royal Army Medical Corps.
Joined 1/11/1939 as a Nursing Orderly, posted to Infantry Training Depot, France, evacuated from Dunkirk, later served in India, 1942, by 1944 serving in Burma as part of 14 Division.
After the Japanese surrender, he returned to England.
Full family history & military service.

---
More from this collection