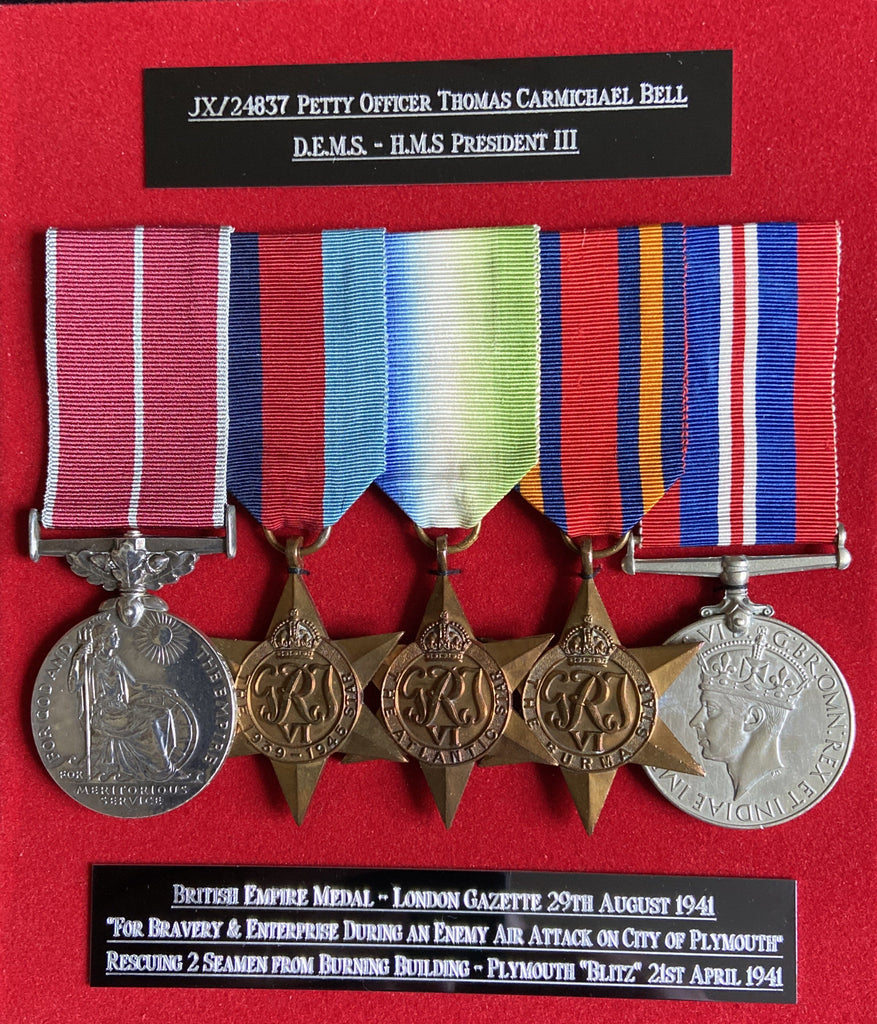 Britain
Group of 5 to JX/24837 Petty Officer Thomas Carmichael Bell, D.E.M.S., HMS President III, Royal Navy. Presented the British Empire Medal 4/12/1945 by the King, for bravery and enterprise during the Plymouth blitz. With original documents, see description
---
Scarce WW2 group of 5 to  JX/24837 Petty Officer Thomas Carmichael Bell, D.E.M.S., HMS President III, Royal Navy. 
He was presented his British Empire Medal on the 4th December 1945 by the king, for bravery and enterprise during the Plymouth blitz. Present during an enemy air raid on the city of Plymouth on the 21st April 1941, he was recognized for rescuing men. His citation read at the height of a very heavy attack he acted on his own initiative and realizing the great risk involved, crawled through and under piles of burning debris, rescuing two seamen. He showed entire disregard for his safety throughout.
The award was published in the London Gazette, 2nd September 1941.
All his original documents are included with the group.
---
More from this collection