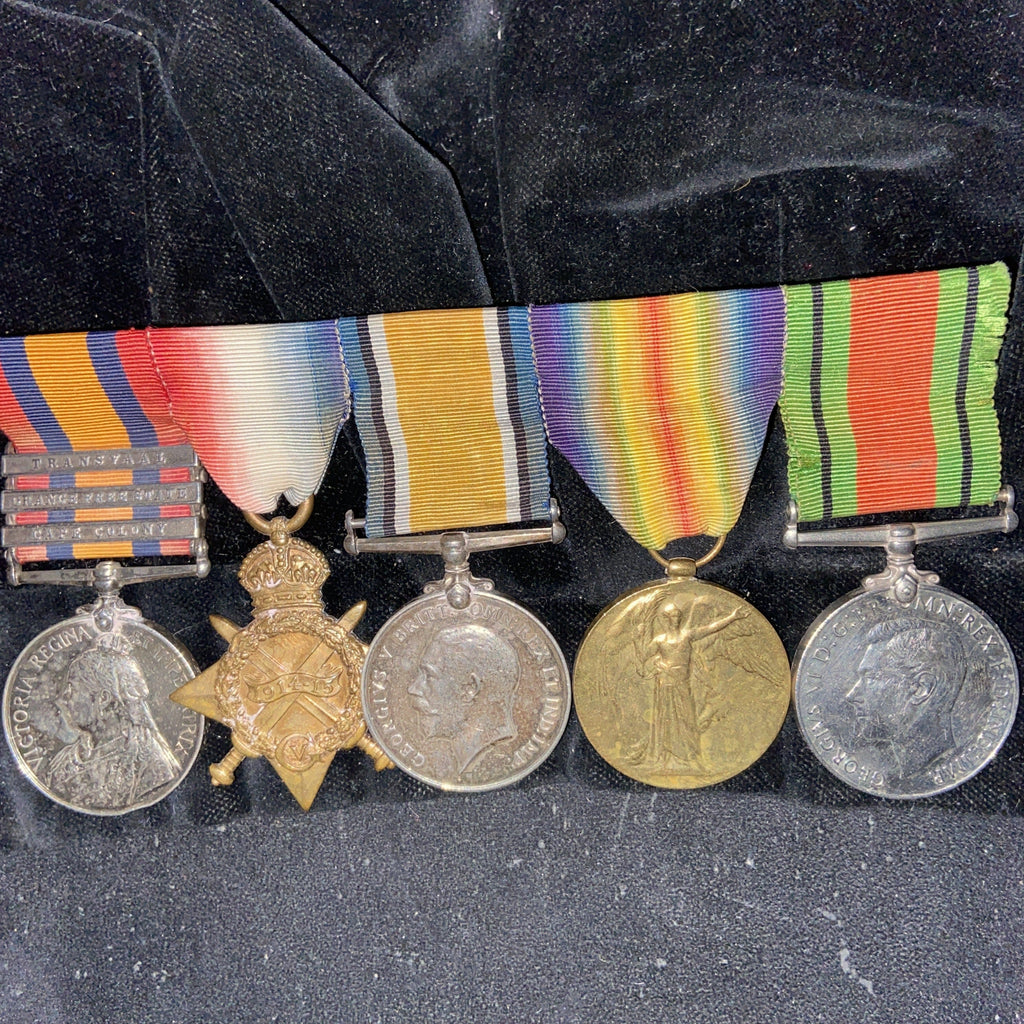 Britain
Group of 5 to the Honourable Captain Denys Scott, Royal North Devonshire Hussars. Served with the Tank Corps Carrier Company in WW1 and took part in many battles. Later served as Major in the 5 Bn., Devon Home Guard. An interesting group, see description
---
Scarce group of 5 to the Honourable Captain Denys Scott, Royal North Devonshire Hussars. Served with the Tank Corps Carrier Company in WW1 and took part in many battles.
He was born in 1877 and died in 1962. His son was killed at the de Havilland Aerodrome in Hatfield when it was bombed by German raiders on 3 October 1940. He was only 19. The shop he was working on was completely destroyed, killing 21 men. This was the workshop that was working on the Mosquito. See account of the raid. His name was Anthony James Scott.
Later in WW2, Denys Scott was a Major in the 5th Battalion, Devon Home Guard.
A very interesting group of medals with an interesting story.
---
More from this collection