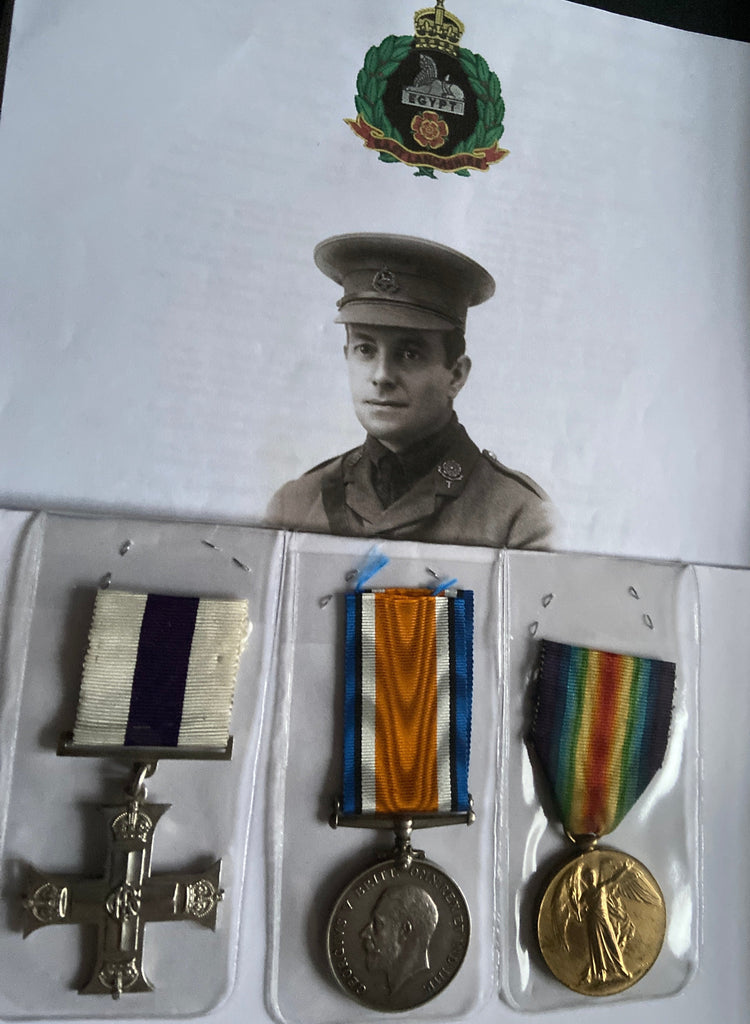 Britain
WW1 Military Cross trio to 2 Lieutenant Albert Charles Elliott, 1/5 East Lancashire Regiment. Wounded 12/01/1918, MC for gallantry, Riencourt, August 1918, for capturing machine gun crew, enabling the advance to continue. Includes history, see description
---
Military Cross WW1 trio to 2 Lieutenant Albert Charles Elliott, 1/5 East Lancashire Regiment. 
Wounded 12th January 1918.
Military Cross for gallantry at the Battle of Riencourt, 30th August 1918.
Promoted to Lieutenant 26th September 1918, for marked gallantry near Riencourt.
On August 1918, when his company was held up by machine-gun fire, he led his company against one of the machine guns, captured both guns and crew, enabling the advance to continue.
Later he led a patrol on Riencourt and obtained accurate information that greatly assisted the subsequent attack on the village.
A good group.
---
More from this collection