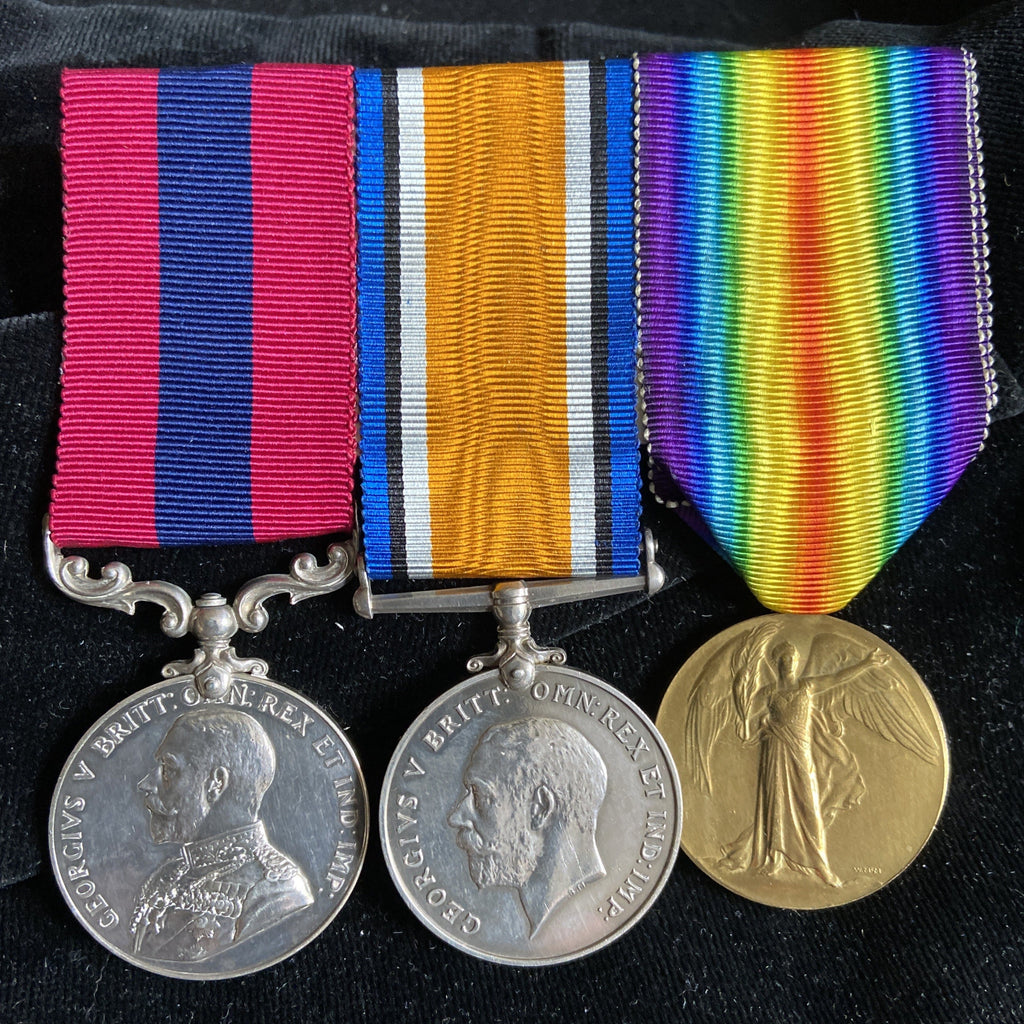 Britain
Scarce trio to Sergeant Edward Nathan, 10 Middlesex/ 19 London Regt. DCM for gallantry 17-21 April 1917 near Gaza, Egypt: 'he brought in wounded from the open under heavy fire', 'setting a fine, magnificent example to the whole battalion', see description
---
Trio to Sergeant Edward Nathan, 10 Middlesex/ 19 London Regiment.
Distinguished Conduct Medal for gallantry 17th-21st April 1917 near Gaza, Egypt.
'On two occasions he organized parties and brought in wounded from the open under heavy fire. He also carried water & ammunition to the front trenches, setting a fine, magnificent example to the whole battalion.'
A scarce award for Gaza.
---
More from this collection